Looking for a comfortable and supportive bra for your daughter? Our white cotton bra by Selaie is designed with your girl's comfort in mind. With a non-foam, non-wire design, this bra is perfect for all-day wear.
See more details for this products-
Young Lady Small Bras
Material: 94% Cotton 6% Elastin
Color : White
Back side Adjustable Hook
Strap (ফিতা) Adjustable Options
Using high quality of cotton, soft, comfortable and healthy.
Simple and natural style.
Adjustable and light enough to let her skin breathe.
Perfect bra for the modest young girl and students.
Wire Free, Give you all day comfort
Code: 60229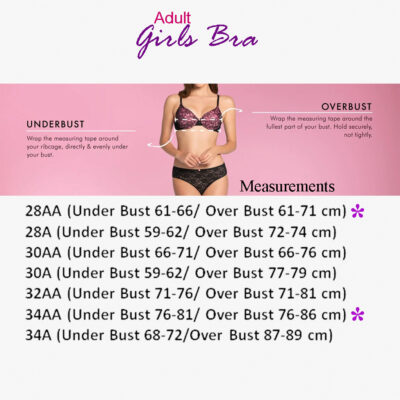 This training bra is designed to give all-day comfort, thanks to its wire-free design. The high-quality cotton used in the bra is not only comfortable, but also healthy for your child's delicate skin. Say goodbye to uncomfortable, scratchy bras and hello to a bra that feels like a second skin.
Overall, this bra is perfect for young girls who are looking for a comfortable and supportive bra that is also modest and understated. Whether she's just starting to develop or is a little further along in puberty, this bra is a great choice for any girl who wants to feel comfortable and confident all day long.